Williams' Winners

Southwind Elementary School
8155 Meadow Vale
Memphis, TN 38125
(901)-756-2325
Kindergarten Information
Health Procedures
If your child seems ill at school, he/she is taken to the clinic. The clinic keeps a record of emergency information for each child. Be sure this information is kept up-to-date, so that the school knows whom to contact when the parent cannot be reached. A healthy child is a happy child.
A child should be kept at home when the following signs and symptoms prevail:
a temperature of 100 degrees or more

a dry hacking cough

a productive cough

purulent (green, yellow, thick, or otherwise unusual) nasal or eye drainage

diarrhea
skin rashes/eruptions

red throat, swollen glands around the jaws, ears, or neck

complaints of ear ache, severe stomach ache, sore throat, severe headache

nausea, vomiting, or recurrent vomiting

lethargy, general complaints of muscular aches

irritability

head or body lice

chicken pox
Students presenting any of the signs and symptoms previously mentioned should
remain at home until completely symptom free for 24 hours.
This also includes
students sent home from school with the above signs and symptoms. Our purpose is to protect all students and to prevent students from returning to school with a decreased resistance to infections. Your cooperation in maintaining a healthy school environment for all students is appreciated. Thank you for your help.
Any pre-existing
medical conditions should be discussed with the teacher and our school nurse. Some examples would be heart problems, food allergies, asthma, seizures, or diabetes. These and any other medical concerns that may effect your child at school should be brought to our attention.
Attendance
Kindergarten children in Shelby County Schools attend a full day. School begins at 9:15 am and ends at 4:15 pm. Coming to school promptly every day is an important habit that should start in kindergarten. Children are not allowed to enter the building until the first bell rings at 9:00. The second bell rings at 9:15. Any child that comes into the classroom after the second bell is considered tardy.
Do not keep your child at home unless he/she is ill. When he/she is absent or late, send a note explaining the reason. We must have a note stating a legitimate reason in order to excuse your child from school. Without this, your child will have an unexcused absence. According to the Shelby County Parent-Student Handbook "out of town " is not a reason to be excused from school.
Money
Your child may need to bring money to school for a field trip, pictures, yearbooks,
book orders, etc. Please put the exact change in an envelope, seal it and put your child's name, teacher's name, the amount, and what the money is for on the envelope.
Field Trips
Planned field trips for the kindergarten program provide a variety of experiences for each child. These trips help the child to develop certain understandings, appreciation, and acquire certain knowledge and facts. Parents are encouraged to serve as chaperones on field trips. A permission slip must be signed and returned to the teacher for each trip taken during the school year. Students are required to ride on the school bus. Parents must follow in their own car. Siblings are not allowed on these field trips.
ClothingRugged play clothes are appropriate for kindergarten activities. The children may get paint or mud on their clothes due to the nature of some kindergarten activities. Sandals or clogs should not be worn if possible. Our playground has wood chips on the ground as a safety measure. These wood chips easily slip into the holes of sandals or clogs causing discomfort. Tennis shoes are the best shoes to wear and they will enable your child to move around freely. Tennis shoes should be worn on gym days, which will be announced by your child's teacher. The rooms are warm so clothing that can be taken off and put on is the best kind
for winter, such as cardigan sweaters, sweatshirts, etc.
Report Cards
Interims are issued 5 weeks into the 9 week grading period. These reports are to show you how your child is progressing in the 9 weeks. It will show the objectives being tested and how they must be completed to be mastered. The skills taught will be graded with a (M) or a (N). Some skills will be left blank. Those will be the skills not yet covered. This report may be kept at home for your benefit to work with your child in the needed areas.
Report cards are issued every 9 weeks. The areas covered include Personal/Social skills, Math skills, Language Art skills, and Motor skills (gross and fine). This card must be signed in the appropriate space on the back of the card and returned to school the following school day.
Objectives
The kindergarten teachers have developed a list of objectives or goals that we will strive to help each child reach. The report card reflects these same objectives. When your child accomplishes these objectives a plus (M) sign will indicate his/her success. All children develop or mature at different times. Our goal is to help your child accomplish these objectives at his/her own pace.
Visitor Policy
It is TN State Law that everyone coming into the building be required to go to the office to sign-in. You must do this anytime you need to be in the building. You will need to put on a "visitor" sticker to show you have gone through the correct procedures. Please adhere to this policy so that we can ensure the safety of all the children at Southwind Elementary.
Birthdays
You may send birthday treats to school to celebrate your child's birthday. Please check with your child's teacher first. It is best to bring in store bought items, which may be passed out at snack time, or in the cafeteria during your child's lunchtime. Party invitations
may not
be passed out unless your child is inviting the whole class.
Snacks
Your child will need to bring a snack from home every day. We prefer you send in healthy snacks such as apples, oranges, muffins, crackers, etc. Candy will not be allowed. You may send in juice to drink but no carbonated drinks or glass bottles. Water breaks are given often so drinks are not mandatory.
Parental Support
Children spend more time at home than they do at school. So you, the parents, are your child's most important teachers. There are many things you can do with your child to help make his/her school experience more meaningful:
*Read to your child
*Find something to praise your child for each day
*Encourage your child to be independent
*Have a bedtime that fits school needs
*Help your child start the school day rested and well nourished
*Help your child arrive promptly and attend regularly.
*Please reinforce school and classroom conduct rules
*Check folder and conduct chart and
initial nightly
*Review your child's work and discuss it with them
*Read newsletters and calendars carefully and send items when needed
*Keep an extra change of clothes in your child's backpack all year
Homework Policy
Our philosophy concerning homework is simple. It should never be busy work. It should always be used to reinforce or support what we are doing in the classroom. This reinforcement helps to "cement" their learning. It is imperative that our children learn the importance of homework NOW during their first year of school. You can help teach this by setting up a homework spot in your house. Establish a time in which homework should be completed every day. Keep paper, pencils, crayons, scissors, magazines, and glue sticks in this designated spot. Always look over and PRAISE their homework when it is completed. If you send the message that their homework is unimportant or a hassle, then it will become so for them. Good study habits start here in kindergarten and can last through college with proper nurturing.
Please Return
ALL
Homework
and
Clean Out Folder
Daily
---
Powered by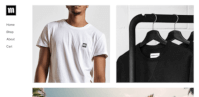 Create your own unique website with customizable templates.